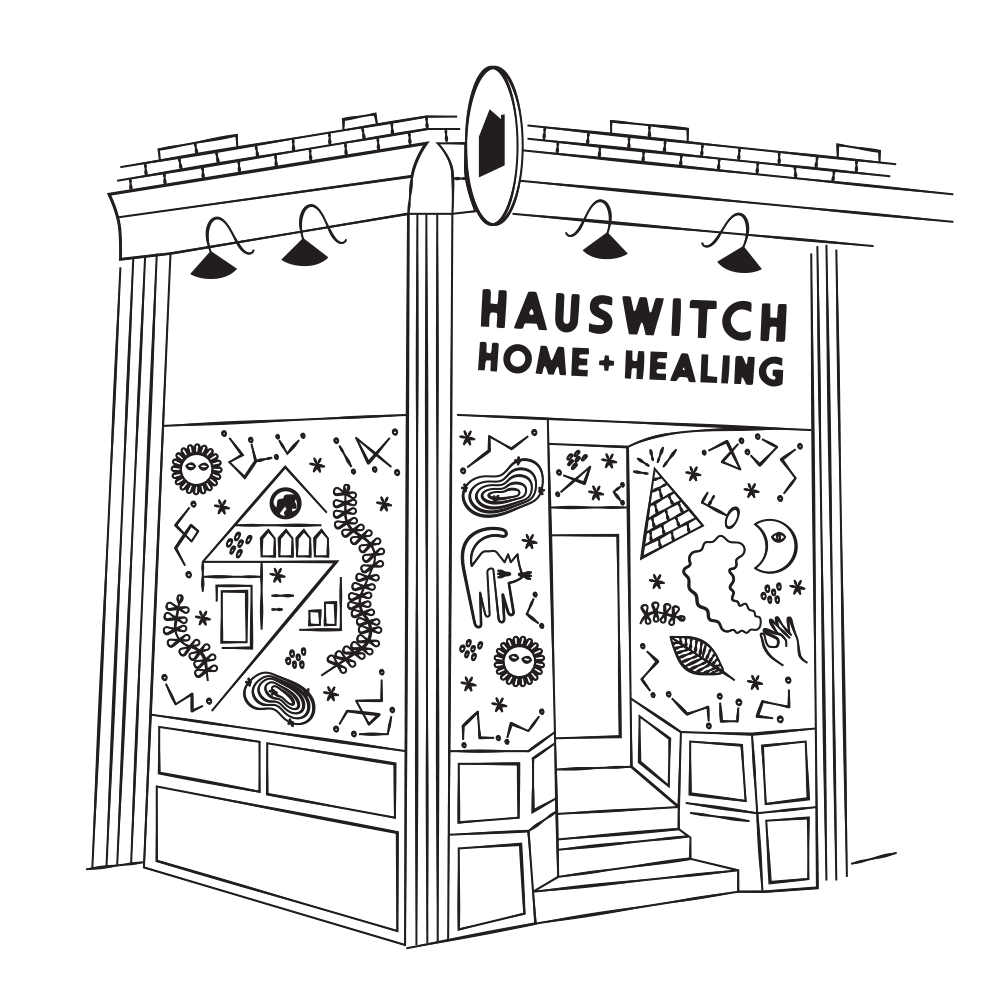 HausWitch Home + Healing is a modern metaphysical lifestyle brand that combines the principles of earth magic, intentionality, interior decorating, and intersectional feminism to bring magic and healing into everyday spaces.
Since opening in 2015, HausWitch has drawn in a global coven of loving, creative individuals who continue to put their energy into worthy causes, community projects, and local activism.
The flagship boutique located in Salem, MA "The Witch City" attracts visitors from all over the world as well as neighbors from just down the street, united in their love for our carefully curated selection of witchy and handmade products by independent makers from around New England and the US!
HausWitch Home + Healing is an inclusive space for all genders, sexualities, ethnicities, abilities, and anyone who feels like they are in need of a truly supportive and safe environment in this ever-changing world.
Hours
Monday: 10-6
Tuesday: 10-6
Wednesday: Closed
Thursday: 10-6
Friday: 10-6
Saturday: 10-6
Sunday: 10-6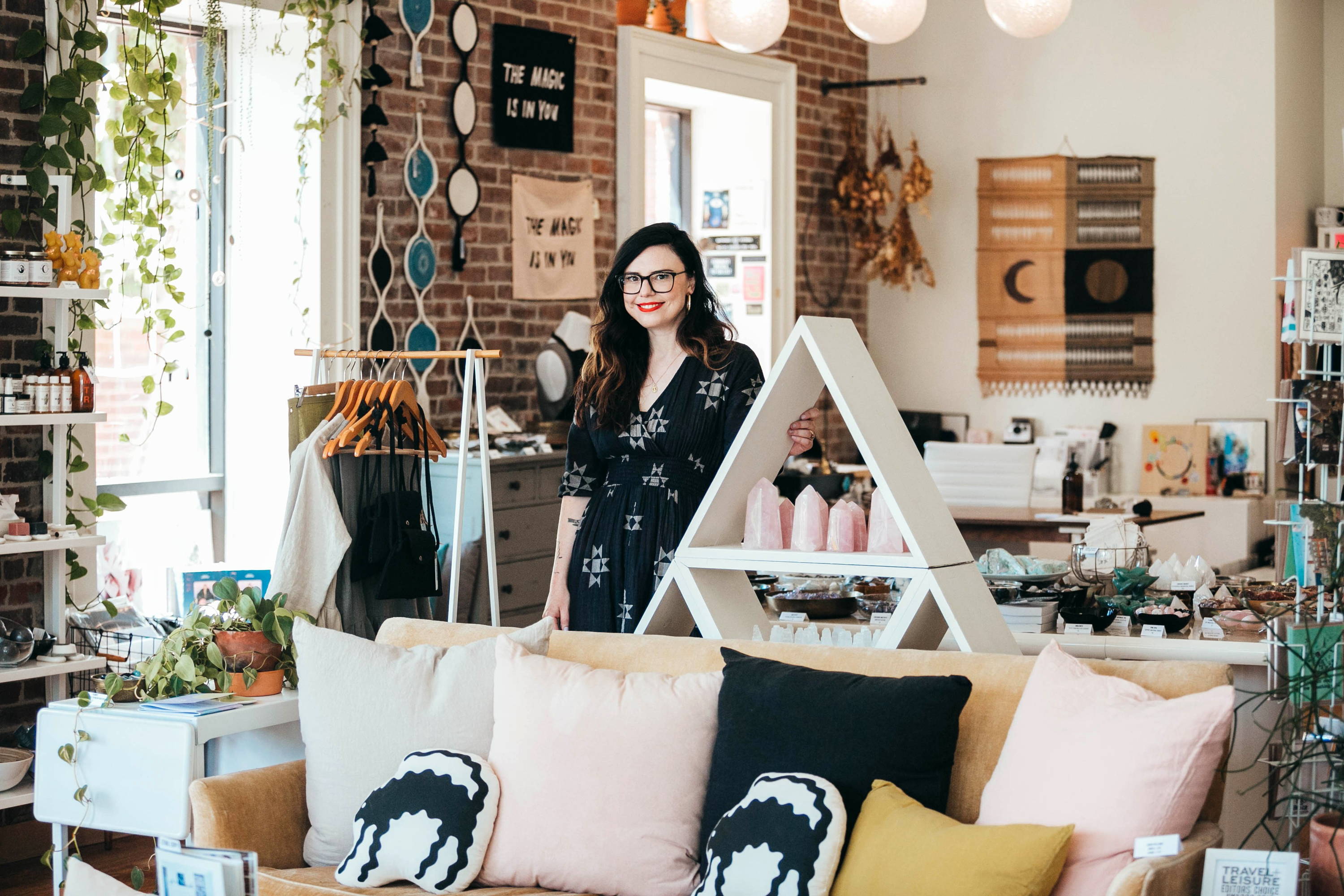 Erica Feldmann is the founder of HausWitch.
She holds a Master's degree in Gender and Cultural Studies, with a research concentration in Witches. Her innate interest in the connection between home spaces and wellness led to the creation of HausWitch in 2012.
What started as a "micro budget + magic = makeover" interiors blog would eventually become a thriving brick and mortar shop and online community based in downtown Salem, MA. In 2019, Harper Collins published her book "HausMagick: Transform Your Home with Witchcraft."
A Gemini Sun, Pisces Moon and Scorpio Rising, Erica lives with her wife and two cats in the heart of Witch City.
Find more of her hausmagick on Instagram, @hauswitchathome 
All of these treasures are handmade in small batches by a coven of witches in Salem, MA. That's us! We put lots of love, intention, and of course magic, into every batch.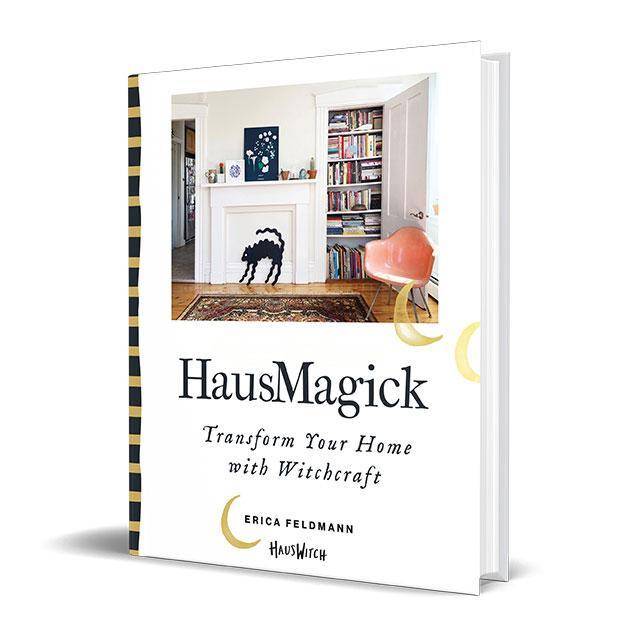 HausMagick: Transform Your Home With Witchcraft
Use witchcraft to fill your home with beauty and positive energy with this magical guidebook.
Organized by 6 fundamental elements - Manifestation, Clearing, Protection, Comfort, Harmony, and Balance—HausMagick includes herbal recipes for clearing sprays and bath salts, folklore-inspired decorating tips, an overview of tarot, advice on crystals, ancient home healing spells meditations, and more.
Transform any space into a sacred sanctuary using the principles of the HausWitch brand, which brings together earth magic, meditation, herbalism, Jungian psychology, tarot, astrology, feminist spirituality, and interior decoration.
Choosing a selection results in a full page refresh.
Press the space key then arrow keys to make a selection.